I divebomb my 6 screw Fender Tremolo all night long and it stays in perfect tune, no matter how much I abuse it.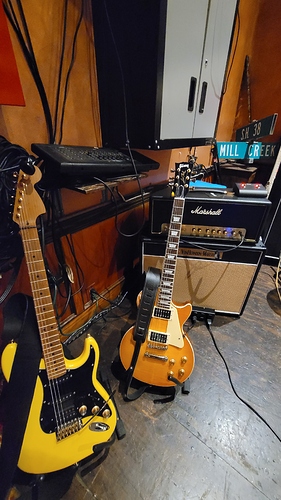 So, I shot a quick video about my #1 (live stage guitar) 1982 Fender Frankenstein Stratocaster and discuss how I set up my 6 screw tremolo for divebombing…
It's not locking tuners, in fact, I use vintage hollow-post (Gotoh SD-91's) and it's not an angled claw either.
It's just getting the nut cut correctly, but it involves not just depth, width, fall away and floor profile, but the often overlooked lateral misalignment of the strings through the nut.