I have an RG body (and accompanying neck) that I'm looking to modify. The previous owner routed the sides for binding and it had dodgy paint job so I sanded down and added the binding. Other than a pai t job, I'm looking to go HSS or even SSS. I don't have any single coil tones in the arsenal and thought this DIY project might be the opportunity.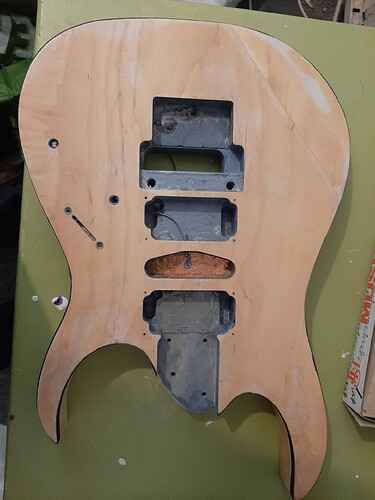 Although I'm not the biggest fan of pickguards, I'm assuming that would be the way to go?
I'm also looking to move the volume pot position too.
Has anyone here done a similar thing and any advice on best approach? could/should I make my own scratchplate?