Here's a couple of short clips. My observations:
I only leave a tiny amount of pick tip showing. I've always done that, and I've tried and failed to change my grip to a more trigger style
I hold my wrist farther above the strings than Troy does. Part of that may be that I'm using an archtop here, but even on my ES-335 I can't place my "pinky heel" near or on the strings.
F Arpeggios: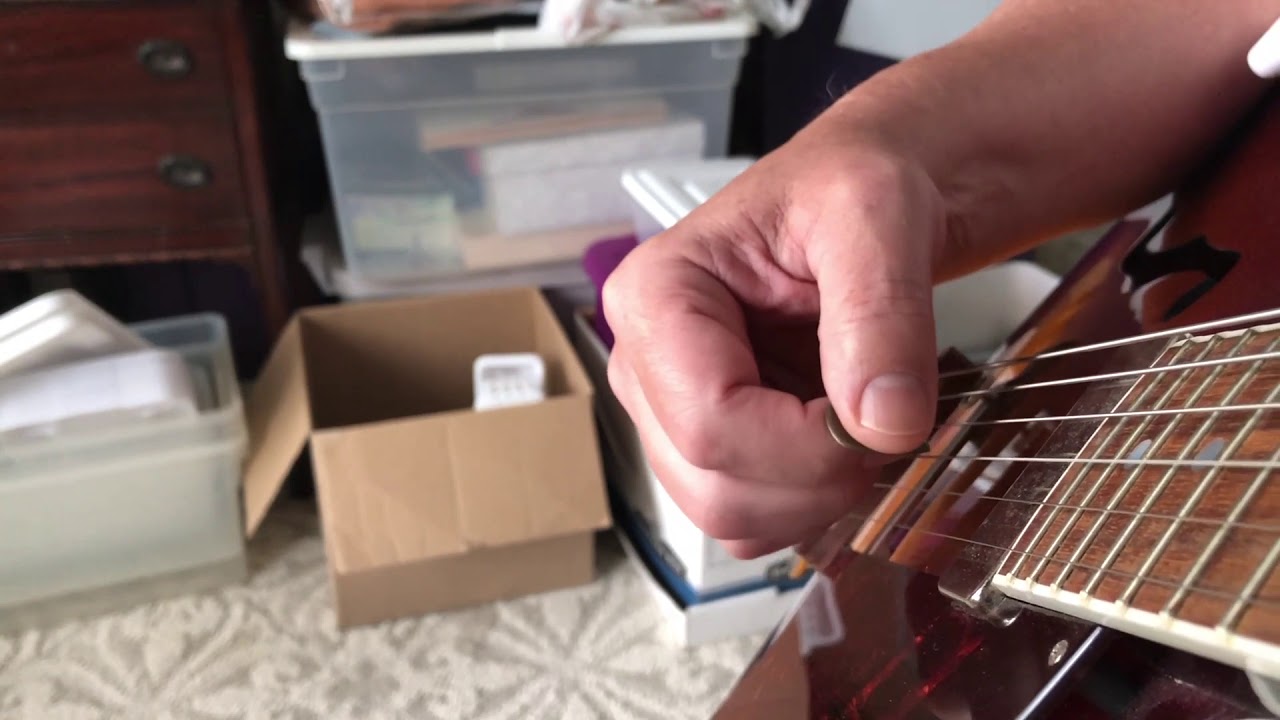 C Crosspicking