Hi!
For years, I've gone through multiple failed attempts to learn this piece. It's become a cliche for sure, but I think for a reason


Specifically for the arpeggio intro, I was never getting even close to obtaining decent speed.
It's been many years since I tried tackling it, but a few weeks ago I stumbled on a youtube video, and got motivated on giving it another go.
This time though, my fast playing had been vastly improved thanks to the amazing instructional content here, and I got pretty close to playing it "fast" pretty quickly.
But now I feel stuck, and I'm getting diminishing returns on my practice time.
Here's a common take at around 120 bpm, after warming up.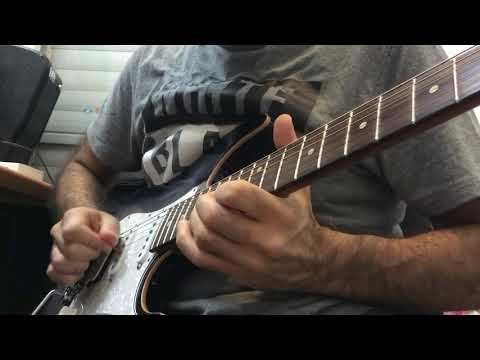 I can get cleaner/better takes but that takes a lot of repeated attempts.
At around 110, It becomes fairly consistently good. At around 130 it becomes messy, and at 140 it falls apart.
As the video shows, I'm getting most of the notes right, but they are not even, and I think I have hand synchronization problems, especially around position shifts, so the whole thing ends up sounding mediocre. The tone here is deliberately unforgiving but still, it's just not up to a high standard.
I think I'm ready to let this one go, as it's not even serving my typical playing style, but it's always been a personal challenge for me, and I always wanted a party trick to impress my friends with

Appreciate any suggestions on a good strategy to improve. Go slower ? Go faster ? Work more on problem areas ? Is there some obvious bad movement shown on the video ?
Thanks!