Hello,
I am trying to improve my picking technique such that I could I play 16th notes on low E and then play a chord on the A and then come back and repeat. Long term, I hope to be able to do this at 200 bpm+ speeds. Currently, I can play 150 bmp with about 80% accuracy. I have provided a video at 3 angles with normal and slow motion speeds where I try to play the riff at 160 bpm. When I watch the video, I can see I don't have the technique correct but I haven't figured out how to correct it. Also, I can see that I am skipping an entire string when I strike the chord on the A string. The large movement seems necessary but I know it's not.
Here's the link to the video: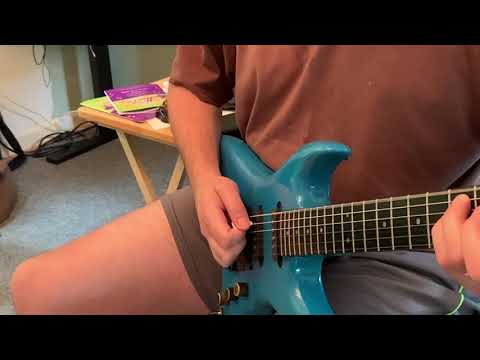 Any advice or comments that point me in the direction to be able to play this riff and others that are similar will be greatly appreciated.
Thank you,
–Brad