Hi All,
Hope everyone is doing well in these crazy times. I recently started playing guitar again after about a 10 year hiatus and have been trying to take advantage of all the knowledge that's available these days. I've been taking lessons with Teemu over the last few months (highly recommend him - truly a magnificent musician/technician/human) and have been analyzing my picking movements a lot.
One thing that's come to light is how minimal my picking movements are. They BARELY go past the strings (except for the first stroke) and there does not seem to be a default escape motion.
So my latest game plan is to take a step back and really try to just get my single string mechanics down. Comfort is something that is constantly lacking for me for whatever reason. It just never feels "right." When comparing my picking to others it seems like I'm fighting the strings a lot more than those I've watched.
Below is a video (fast and slow clips in one) with me doing a few 16th note bursts at 200 BPM on a single string.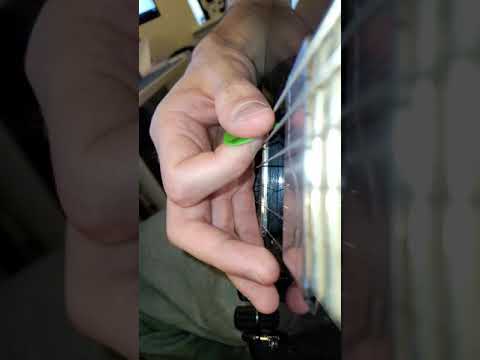 I'm not entirely sure which mechanics I'm using (it looks like a combo of forearm rotation and wrist movements) but I figured I would enlist your services to get your feedback on my single string mechanics (what looks off, changes I can make, etc.).
Thanks in advance!