Hey All,
I've been working on this one on and off for a few months. It's kind of a groovy instrumental rock / hard rock track inspired by 90s videogames and starships and sci-fi stuff (as is often the case for me). Many thanks to our very own @element0s for the fantastic mix, drum programming and keyboards! He is not responsible for the silly video though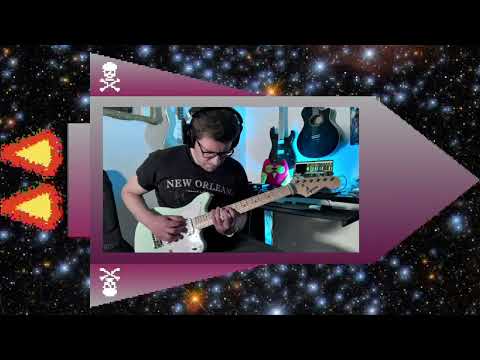 TABS:
Backing Track [now properly mixed - thanks element0s!]: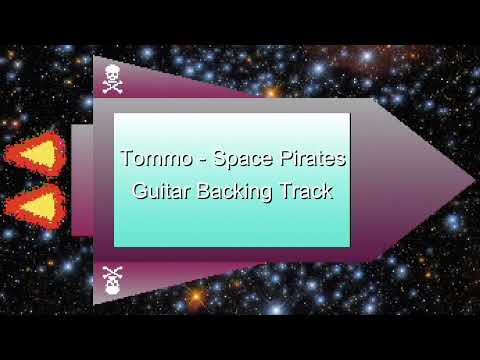 Here's a list of notable techniques that you can practice with this tune (hopefully you can spot those in the tabs).
A bunch of alternate picked scalar runs. Some are mixed escape, some are intended for DSX (but can be also played as USX by either reversing the picking, or by including some strategic sweeps and pulloffs).
As far as I can see, all the licks can of course be adapted to pretty much any picking style with strategic use of sweeping and legato.
A few bluesy licks with hammers from nowhere
Just a hint of Yngwie 3-string sweeping (towards the end of the solo)
Happy to provide more details (and/or add them to the soundslice tabs) if there's any interest
As usual, I did leave a bit of slop here and there because… it's kind of a realistic representation of my playing… and at some point I grew tired of chasing the perfect takes

The lead guitar in particular has no edits beyond comping 3 long takes. The harmony track has a few timing corrections here and there.
Interestingly, it was pretty hard to play the main riff well. I hope I made it groove good enough!
The videos are the actual recorded takes (unless I messed up my filing system — very possible!)
PS: the guitar is a cheap Squier Jazzmaster mini, 22'5 scale. I got a setup that was more expensive than the guitar itself. Now it's the easiest thing to play ever! (Just gotta be careful not to over-bend, since the strings are quite spaghetti).