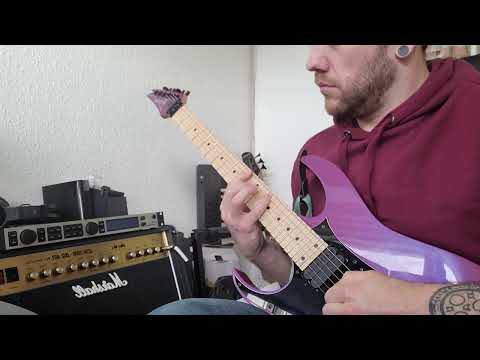 Hi all,
I'd really appreciate it if someone could point out where I'm going wrong with my sweep picking.
It sounds pretty clean to me, and I think I have the basic technique down, but as soon as I speed it up to demisemiquavers at 80bpm it completely falls apart. Missed notes, notes not ringing out correctly.
Does anyone have any advice for me? Does the technique look correct?
Any and all constructive advice appreciated.
For some background, I have played for years and years, but was never any good. Just played riffs really; but I have been taking fortnightly private lessons for the past 8 months and have learned tons; I'm really making a mighty effort to improve. Focussing on getting sweep picking down, as I'm struggling with this a lot more than I did with alternate picking, legato or economy picking.
I always practice with a metronome, and practice for around 90 minutes every day.
Hope that's enough information!
Thanks for any help!