Sorry for the bad pun.
I'm trying to figure out how the knocking/tapping on a tabletop motion actually translates into picking, and I just seem to be missing the point somehow.
I think I have pretty average knocking ability, so I should be able to get this…
I've filmed myself, starting from tapping on the pickup, and then rotating my hand down while at lease TRYING to maintain the same motion (whether or not I've actually succeeded).
At no point however, do I ever feel like my hand is remotely in a position where I could even reach the strings, let alone pick them.
Then I tried my best guess at what I think the motion should be while actually picking.
Am I close? I don't think it's the same motion as tapping, but does it seem like a viable motion at least? I tried to vary it a little bit, while staying in the same ballpark, so maybe there's some point at which it's closest to being ok?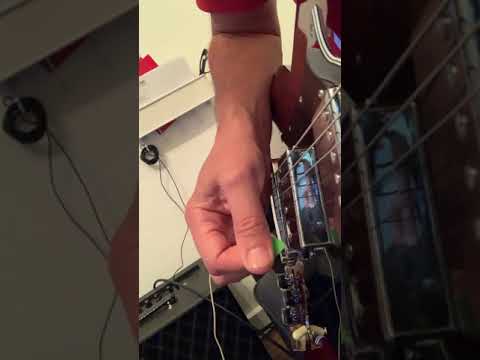 Here's what's really confusing me:
When knocking/tapping etc., my thumb is moving in a side-to-side motion, in relation to my thumbnail. But when picking (regardless of hand position) I'm pretty sure that my thumb needs to be moving in an up-and-down motion (or forward-backward position, depending on how you want to describe it)…or another way to say it would be the same motion that a normal person might press an elevator button --and then release it-- using their thumb. Hopefully that's clear what I mean.
So what am I missing here?
And just so it's mentioned…I know that my pickup is really close to the strings. I'm sort of using it like the Floyd Rose "speed guide" to regulate my pick depth. But I also play other guitars that are not set up this way – the results and issues and confusion are the same.
I'm a native English speaker, so if my question here is not clearly explained, I really have no excuse…sorry. But my perplexion is genuine.
Thanks in advance for any advice!