Ok, hello forum!
Though I've been on the forum for a little bit, I haven't posted anything yet. I'm working on dialing in some technique, and in light of the knowledge I've gained from the forum, analyzing my own playing and working on what I'm doing that's not efficient.
The things I'm working on:
Accuracy and fluidity
Efficiency of motion
Speed (duh)


fingering/pick coordination
fretboard coverage (I don't have any handle on moving around the fretboard like I want to; when I play licks, I'm pretty much stuck in one position and I'd rather not be)
What I've realized over the course of the last year is that I have a lot of rotation in the pick motion and tend to bounce more than necessary.
This clip is of me working on the first passage @Troy is playing in the Pickslanting Primer series where he talks about scale chunks and putting it all together.
And, while I apologize the angle isn't better, I was pretty proud of my ad hoc iPhone stand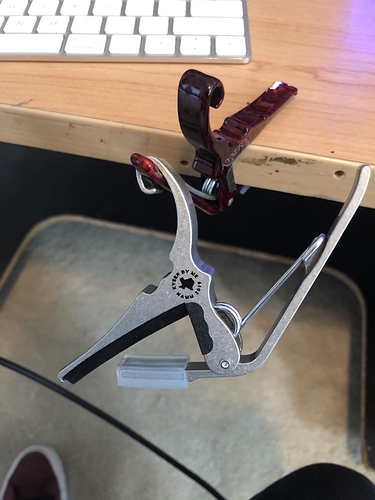 Thanks for the feedback, everyone!