Since the table tapping tests have worked out so well in uncovering the the built-in speed we all have, the next step is making sure everyone can experience that speed on an actual guitar. Easier said than done! When you're trying to translate a new motion to the guitar, and you feel the pick on the string, it's almost like a force field that scrambles your brain where you can't do the motion any more.
Here's a hack we came up with which in theory would work for any of the wrist motion tests: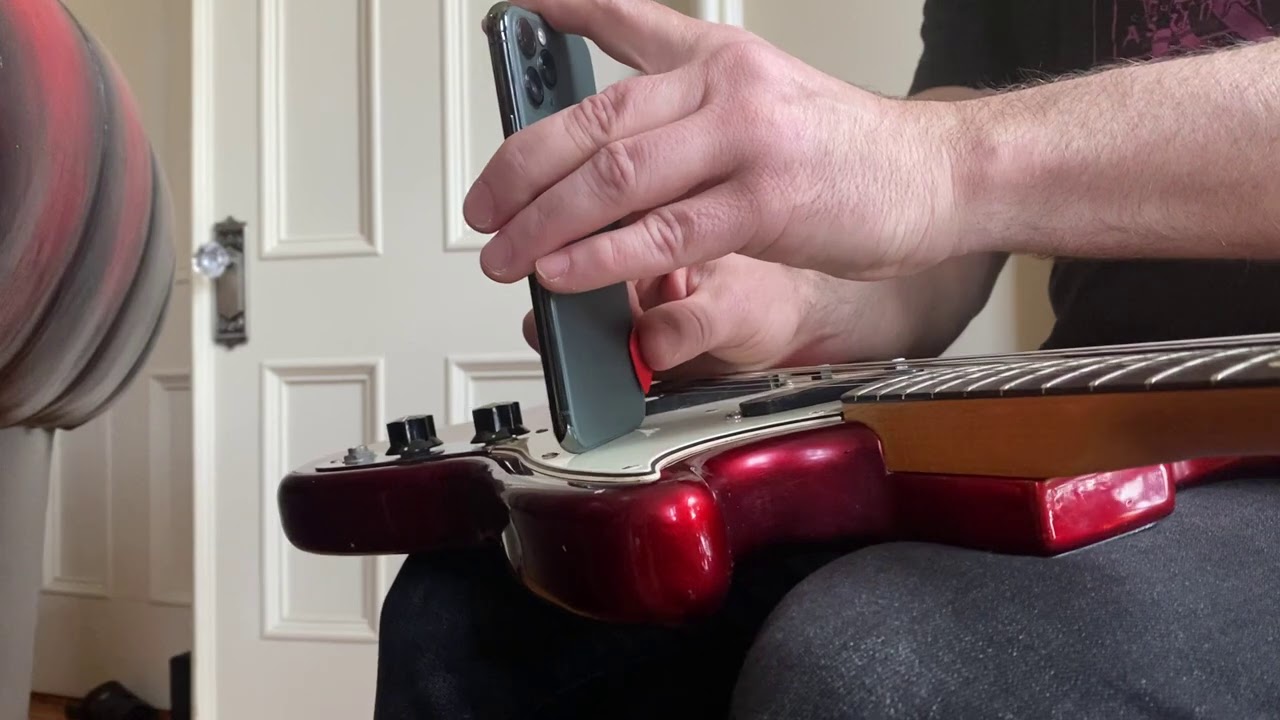 The idea here is that by ignoring the presence of the string and just focusing on the familiar feeling of tapping on the phone, you can bypass the brain scramble. When you move closer and eventually contact the string, you can still feel the string contact pretty clearly. So the hope is there is still some learing here, i.e. it's not like training wheels where the wheels do all the balancing for you and you don't learn anything.
Anybody wants to try this, give it a shot and let us know if it works!