Hey guys,
it´s a while I´ve been here. In the last 6 month I learned a lot about the differences in picking motion, at least in theory

To describe my technique, it seems the upward pickslanting it´s much more easier for me than downward. For the moment I´m satisfied with my skills in upward slanting. So my focus when it comes to picking motion is the downward pickslanting or upstroke escape motion.
Thanks to my teacher, I´ve got a really nice doublestroke etude fo praticing that. My question is what do you think about the right hand technique? It was really struggeling to learn this, the feeling for me is like a weird picking motion mixed with sweep picking. I try to explain: so far I put the wristbone on the bridge as a fixing point for the rotation of the wrist. But this is not working when I need to escape the string with an upstroke. So I put the joint of the pinky at the bridge, this allows me to lift up the wristbone, while still have a fixing point for rotation. If I change the string I just move my arm slightly up or down, same feeling as for sweep picking.
To concrete the question a bit more in detail, do you think this could be a right way to do this technique? In the Video it´s 120bpm, on a good day I can do it around 140bpm. If you need a better view, just let me know, I can try to do it on another angle. Here I tried to catch the slightly rotation of the forearm.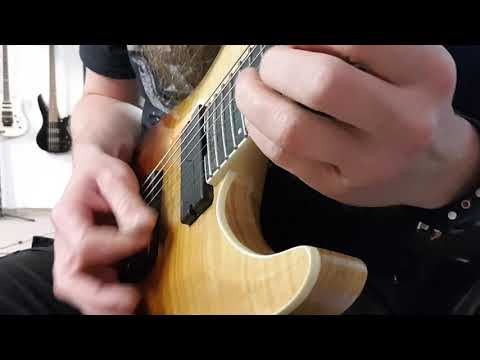 Greetings
Benjamin