Hi everyone.
I want to expand my lick vocabulary and I want to dive into the world of jazz guitar, especially Bebop.
I am familiar with the building blocks of sequences in metal/ shred guitar, where you take a number of notes out of the major/ minor or pentatonic scale (or be that another scale) and then repeat and combine them.
Now I want to know how to create Bebop lines. I found this great video of a saxophone player.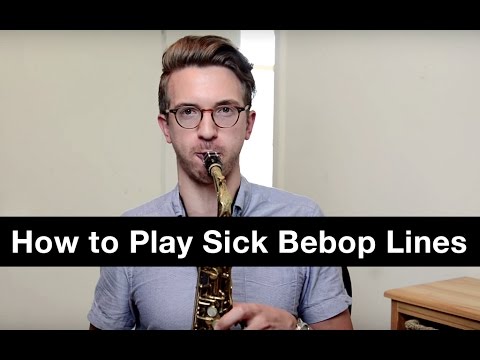 Am I rigjht in assuming that there are basically two steps to creating Bebop lines, the steps being 1. deciding what notes to take from a scale/ arpeggio (in this video he takes the notes of a Eb maj7 arpeggio) and then 2. playing around those notes using targeting/ passing notes?
And do you think that in theory, the ways that one specific note can be targeted are limited? I thought it´d be helpful to learn to targeting notes first before combining notes. That´s why I am looking for "targeting patterns", if you want so.
Do you know other ways to create lines? Looking forward to your recommendations.