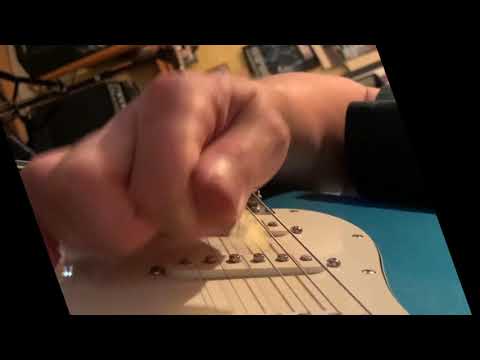 So I think I may have finally stumbled on to this DWPS/USX thing although it is a possibility that I may just not be capable of doing it. So much "Aha I've got it" and then "Nope" lol Tons of second guessing, and a lot of failure. I am confused as to why it is some folks seem to just pick this up easily, but me - it's decades of playing and practicing with not a lot of evolution. Maddening. And yes, I've paid the bill, bought subscriptions, watched closely and as far as I thought, I followed the instructions. I think… It shouldn't be so difficult to learn this though… (That's on me I guess)
Anyways, I decided to change the pick's "direction" if that makes sense. From my perspective as a player, it feels like I normally pick from string to string, and for the most part it's pretty successful but it can be a bit messy from time to time. I recently started experimenting with flattening the pick, and picking ummm "up" and "down" parallel to the pick guard/body. It's the only thing left to change before I say screw it, admit defeat and just "do what I do" and hammer/pulloff more.
No virtuosity here, just a comparison of one method of picking that works for me, vs what I "think" might be DWPS/USX.
It's new to me, and it's a bit spazzy and uncontrolled. I can do repeating 16ths at MAYBE 100bpm at this point. Everything feels inefficient and everything about it is alien. I don't post here very often, but I always read what's going on. I thought I'd do my best to share a video and post a discussion about it while it's in the early stages.
So my question is this; Is it close? Should I burn my guitars? Is there a robot I should build to pick for me?
lol Lemme know guys. Thanks in advance for any feedback.