Anyone who knows me here knows that I like to play a little guitar and then do a lot of blah blah

So here's the playing: a solo for a new song I'm writing that uses mostly DSX for the fast parts. I captured a couple of reasonably raw takes (solo is double tracked) that I managed just after I was finished writing it. What I like about these takes is that I just started filming as a test without much expectation, so I ended up being quite relaxed while playing, and I'm happy I captured that moment/process/attitude.
I think it sounds cool even though slow motion reveals that the takes are not that clean. So yeah, rock'n'roll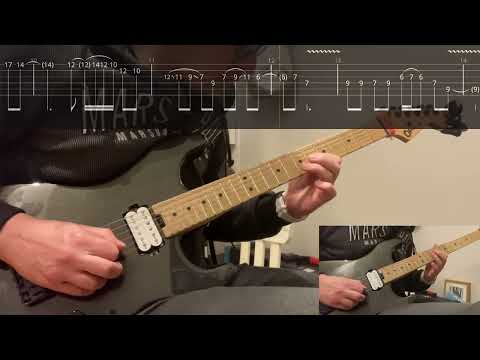 And here is the blah blah (which I will edit to add more details:
I was inspired by some great recent transcriptions by @LeviClay88 to try and do some videos of my playing with on-screen tabs.
I did a bit of googling on how to do this, and in the end I used the methods in this tutorial pretty much verbatim:
I have to say that I am mot too satisfied by this solution (it involves screen capturing guitar pro as it plays the tab, which feels sub optimal and inefficient), but I could not find anything more streamlined. I am a bit surprised that we still don't have the option to export a scrolling video tab directly from guitar pro.
In any case, I will ask Chat GPT if it can make a script for me to achieve this, or if it has better advice

Finally I'd like to ask you (The People) if you'd be interested in a video compilation of some of my favourite solos of the last couple years, with on screen tabs like in this one:
Interested in a compilation + transcription of tommo's recent solos?
Yes please!
No thanks, we already know them!
Who TF is tommo
Cheers