seems awhile back i had figured out how romeo was playing this one legato lick so fast that always impressed me, and i posted on it under a romeo thread on here. but i thought i would bring it more to light as a way to create licks from this idea of offsetting the efficient digit cycle (EDC), this is what Tom Gilroy had coined it in his thread, click to get more information.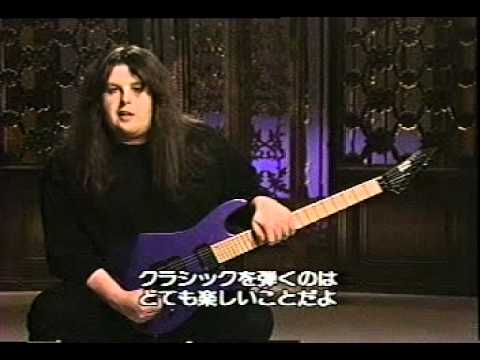 just think of the lick like 124 if descending and 421 when ascending, so play it like this in the beginning to build the speed to it before throwing on the starting two notes so it doesn't trip you up. this way you can build up some of the finger dexterity before you get hitched up by the mindtrick of confusion like i have for so many years. i use to be in awe of this lick, this one always stumped me into thinkin he was superhuman. i am being true to the idea here of musically ascending on the string, musically descending across the strings, but you can just do straight ascending and descending, it won't be truly musically ascending or descending, but it will feel like it to your fingers, which i found sounds quite nice. This is just to show an idea fragment by offsetting the EDC so you could use it to create some phrases.
i have notated economy picking in these examples but you can legato it or play it however you wish.