I'm fed up with not being able to pick all notes in a descending three note per string scale. I have been using the Yngwie USX style and can almost comfortable play most things ascending with sweeps or the occasional swiping on alternate picking stuff. But the descending alternate stuff I have not been able to solve yet without going for pull off escapes.
Having now met and played with one of my heroes Rob Marcello (check him out on YT, he is superhuman) and witnessing true virtuosity on close hand, I'm now encouraged to learn to pick everything with alternate picking.
But there seem to be a long time since the term TWPS (two way pick slanting) was implemented here on CtC and now I don't know what the consensus is around playing with mixed escapes. Having been around since the very start of CtC I was bread on the idea of slanting and that I think have affected how I try to play these things.
So here is an example of me trying to play a descending scale with mixed escapes but as you can see it's very much a slanting change as well. Is this too much motion? Problem is I can't seem to get a smooth but firm attack on both string changes without altering the slant to this degree. How have you solved this?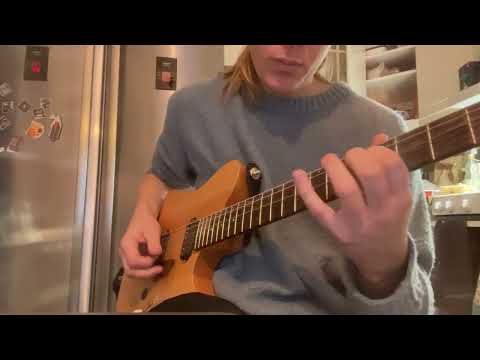 You can see that I mix the TWPS (or what do we call this nowadays?) with my pure usx motion to be sure they integrate well.