Hi everyone
Here is my Yngwie descending fours lick. It is a version of the Hot On Your Heels lick from Steeler (see video included below).
It is slightly modified to turn it into a classic circular style repeating lick. Here is the tab: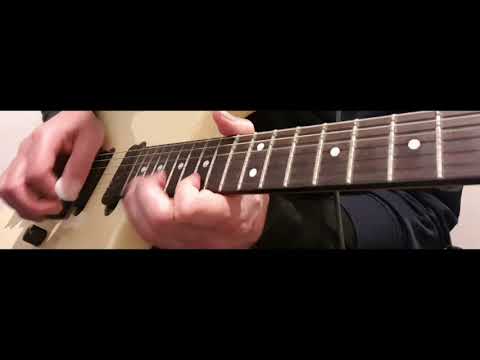 The speed is approx 195-198 bpm and it includes a LOT of string changes! (There are 23 string changes in 5 seconds)
Thanks to @Troy for assisting me in trouble shooting what I was doing wrong to help me get it. In short he encouraged me to focus on FORM rather than the individual notes I was missing.
This advice enabled me to put it all together. I massively experimented with different technique options until I discovered what worked. If you slow down the video you will see I am now hitting all the notes whereas previously I was consistently missing certain notes in the sequence. The challenge I faced was if you want to sound like
early Yngwie you have to hit all the notes cleanly at high speed. Because he does.
The MAJOR difference in my version to Yngwie's is that I am alternate picking everything as economy still is beyond me at this point. I hope it still sounds Yngwie though - let me know what you think!
Steeler - Hot On Your Heels: