Ok, hope I'm not turning into an "ask-hole" - I've been revisiting the double escape concept, this time trying to be more methodical, reviewing Troy's vids and posts,etc. I've posted some videos before (like here ) and recognized that my movements were essentially 'way off' , more or less, but had to temporarily conclude that I couldn't afford to spend the time required to really dig into the technique. (Helllllo coronavirus!) I want to thank everybody who chimed in on that thread and the previous one as there's a lot of good stuff in there for me to continue to work with.
Is this ballpark? I'm just playing a three string roll over and over again, it's about 10% speed.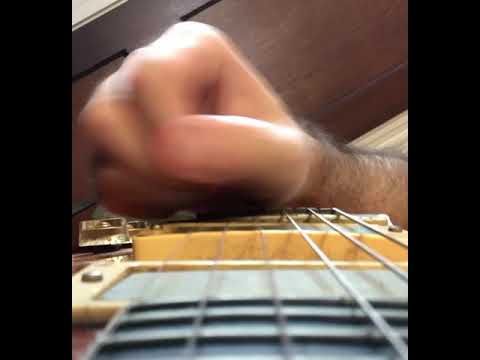 I still have plenty of videos and threads to view/read/revisit, but I've been trying to do a lot of slow mo vids of myself like this to see if I'm doing what I think I'm doing. In this case, I was trying really hard to make all the motions a 'side to side' wrist movement like Troy describes in the May 2018 'crosspicking with the wrist' members video, and avoid forearm rotation which I think is usually a big part of how I pick stuff.
Thanks in advance!